Whether you need support during peak seasons or want to quickly expand your sales operations, our outsourcing services offer the flexibility to scale according to your business needs. We are equipped to handle any sales activities smoothly.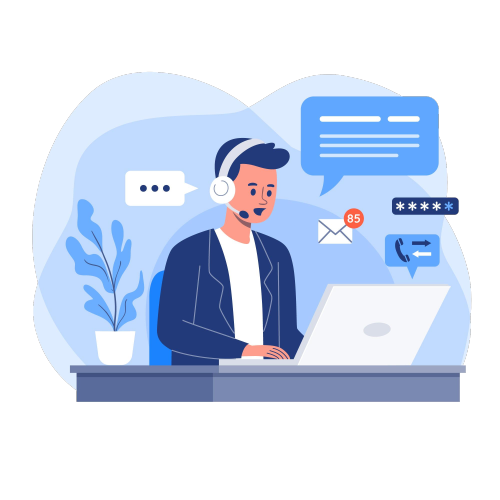 At Ksagen, we pride ourselves on offering state-of-the-art digital solutions to meet your diverse business needs. With a team of highly qualified experts, we are committed to strengthening your online presence and improving your customer experience.
Language-specific customer support
Language interpreter services
Multilingual sales and marketing support
Monitoring and responding to customer inquiries on social media platforms
Processing customer inquiries and providing support via email
Real-time text-based customer support on websites
Answering questions, providing information and resolving issues via chat
HELPDESK AND TICKET SUPPORT
Manage and resolve customer issues via ticketing systems
Tracking and prioritizing customer requests and tickets
The Digital Solutions team
With years of industry experience and a deep understanding of various sales techniques, our experts are equipped to handle all aspects of the sales cycle. From lead generation and acquisition to closing deals and building lasting customer relationships, you've come to the right place. By outsourcing your sales activities to us, you can focus on what you do best: developing exceptional products or services and driving innovation.
Would you like to collaborate? Work with us