Interactiv Voice Response Services
Streamline your customer communication and elevate your call handling capabilities with our cutting-edge Interactive Voice Response services. Our IVR solutions are designed to enhance the efficiency and effectiveness of your call center, providing seamless automation and personalized call routing options for your valued customers.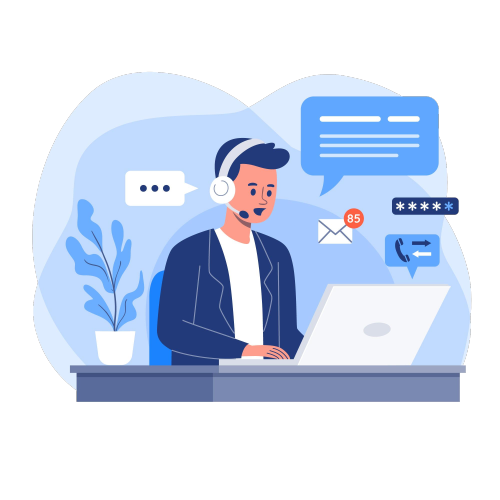 Automated call routing and self-service options
Make a strong first impression with our automated call routing system. When customers reach your helpline, our IVR intelligently directs them to the right department or agent, eliminating long wait times and ensuring a smooth customer experience. Additionally, we offer self-service options, allowing customers to quickly access relevant information, submit requests, and perform routine tasks without the need to speak to an agent.
Call routing based on customer inputs or preferences
Personalization is the key to exceptional customer service. Our IVR system is equipped to recognize and route calls based on customer inputs or preferences. Whether it's language selection, order tracking, or specific service inquiries, our IVR will direct customers to the most appropriate resources, creating a tailored experience that fosters customer satisfaction.
Interactiv Voice Response Services
By implementing our IVR services, you provide your customers with a convenient and hassle-free way to interact with your business. The automated call routing and self-service options reduce wait times, enabling quicker access to information, and resolving simple inquiries swiftly.
Want to collaborate? Work With Us